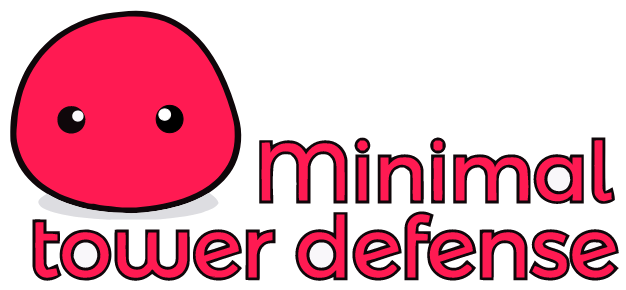 Minimal Tower Defense
Minimal Tower Defense 7.0.5 Update
---
Upload your in-game screenshots here and I'll add it to the screenshot sidebar.
Update notes V 7.0.5 (Largest Update yet)
Major -
Game no longer starts on load (Finally)

I added a menu so you can start the game whenever you want
Redone how Blob health is calculated
Major rebalance

Redone how Blob health is calculated

Before it made it impossible at higher rounds.
Blob health is now (Wave * 20 * (Blob specific health))
Blob value has been decreased.
Tower damage/price changes

Gatling Gun is weaker, but shoots more.
Missile Tower now shoots faster
Tesla Tower is weaker
Super Laser shoots a bit slower
New tower

The Ice Tower

Slows blobs down in an area
Redone the UI

Everything now fits in an easy to see bar above the game.
You can now place the Blob/Tower info card wherever you want (hover above the card to move it)
Added a help option on the main menu
Scrapped -
Tower/Blob sounds

I have everything ready to add the sounds, but it's just really annoying listening to all the sounds.
All game art has been updated.
Get Minimal Tower Defense